Windows Server 2019 Admin: Active Directory, DNS, GPO, DHCP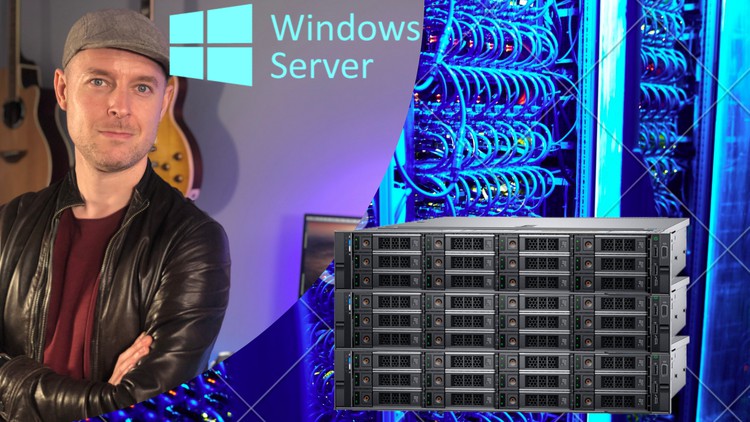 Windows Server 2019 Admin: AD, DNS, GPO, DHCP
In this course you'll learn the some of the most used core Server Infrastructure technologies, as well as the skills needed to setup and configure and Windows Server, Active Directory and all related Server technologies.
If you are new to IT or have been in Technologies for sometime, this course will give you the foundation that you need to either get that IT job, get promoted or improve your existing Tech skillset.
Want to become an IT Systems or Server Administrator? Already in IT? It's essential that you understand the core Server technologies that will be discussed and setup in this course, helping you to setup and configure these in a business.
This course will give you either improve your existing IT skills or provide you the technical foundation that you need to get that the IT job, perhaps as a Desktop Support Admin, or Systems Administrator!
In this course we'll cover –
Physical Servers overview, including walkthrough demos
Virtual and Cloud hosted Servers
How to Setup and Install a Domain Controller, and AD tools
Using and configuring Active Direcotry (AD)
What is DNS
What is DHCP
How to setup and configure Group Policies
Overview on different Server Types
Server naming conventions.